Smartsheet Demo: PMO Management System
Join PMINEO for a comprehensive demo of a streamlined PMO management system built using Smartsheet. This demo will showcase how this system effectively manages projects from intake to closure, featuring semi-automated workflows, a dedicated user portal, customizable templates, insightful reporting, and interactive dashboards.
ABOUT THE SPEAKER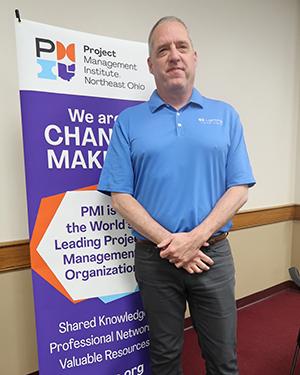 Bill Cook is Executive Director of Project Management at GE Lighting, a Savant company, where he specializes in strategic planning and problem solving, mentoring and executing projects, focusing on M&A and new markets. He has previously consulted with Northeast Ohio's most prominent companies including KeyBank, PNC Bank, Progressive Insurance, and The Cleveland Clinic; providing project management expertise and leadership. He holds a Six Sigma Black Belt and was presented with the NEO PMI Kerzner Award for Project Management Excellence in 2023 and the Kerzner Project of the Year award in 2018. He holds a Bachelor of Science from Case Western Reserve University and an MBA from the CWRU Weatherhead School of Management.
Register for this event